Who we are?
Greenlight Accountancy is a Stockport based accounting practice with over 12 years of experience in offering a wide range of accountancy and bookkeeping services to start ups and SME's like Self Employed, Partnerships or Limited Companies. Greenlight Accountancy is a value driven business, seeing success as something more than figures on a balance sheet.
Our aim is to support, guide and inform business owners of their financial situation on time by usage of the latest technologies.
We always choose quality over quantity.
Our story
Anna Candan has founded the practice in September 2011. From that point to 2014 the practice has operated under the name of Greenlight Bookkeeping – trading on a Self Employed basis. Due to the continued growth and popularity of the freelanced accounting and bookkeeping services the company has moved to larger office premises and has been incorporated to a limited company trading under the name of Greenlight Accountancy Ltd. We now employ staff and have experienced year on year growth. We also offer more complex accountancy service.
Who we work with
At Greenlight Accountancy we deal with a wide variety of clients from diverse business sectors which has given us a wealth of experience across different industries. The main business that we work with are: Construction sector, Online traders, grocery stores, IT companies, medical sector, property investors, businesses who trade with other European Countries.
We pride ourselves that we can adapt our services to fulfil our client's accountancy needs and we always act in our client's best interests. The combination of our knowledge, experience and skills enables us to offer advice and consultations on different matters of accounting whether optimisation of tax, employment, choosing company cars, employee benefits, Vat and more. Additionally, the access to accurate financial information helps our clients make decisions in order to grow their business.
We can proudly confirm that majority of our new business are coming from referrals from satisfied clients.
Why not come and meet us face to face? Have a coffee with us. It does not cost.
Why us
We are someone you can trust. Our aim is to develop a long lasting business relationship with our clients. To achieve that we are raising standards by being proactive with our approach, by making sure that staff are qualified and that we Continue our Professional Development.
Qualifications matter for us – We are members the Institute of Certified Bookkeepers (ICB) and the Association of Accounting Technicians (AAT). Greenlight Accountancy has Indemnity Insurance in place and takes your confidentiality very seriously. We also comply with all the accounting standards and HMRC tax legislations therefore you can be assured that all the statutory requirements are met.
Over the last 12 years a lot of clients has intrusted in us to do their books. A lot of them are still with us till today something that fills us with pride and is an indication of a job well done. Please read what they have to say about us in the review section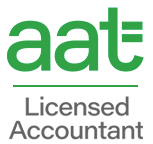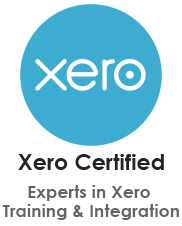 Or ALL in ONE – you decide!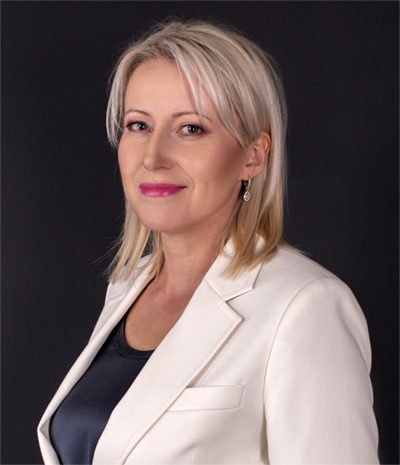 Anna
Owner
Meet Anna the founder of Greenlight Accountancy. Anna is a qualified accountant licenced by the AAT and is also a proud member of the ICB, reflecting her dedication to maintaining high standards in the accounting profession.
Greenlight Accountancy, which was founded 12 years ago stands as a testament to Anna's years of dedication and excellence in the accounting field. From its humble beginnings, Anna's vision and strategic direction have propelled the company to consistent growth, establishing it as a flourishing business.
Anna's enthusiasm lies in streamlining accounting processes for small businesses. More than just number crunching, she offers guidance on efficient financial management, ensuring that clients harness the maximum tax benefits.
When you partner with Greenlight Accountancy, you're not just gaining an accountant; you're securing an ally in Anna Candan, a professional who stands by her commitment to being a trusted advisor to countless clients, guiding them through the complexities of business and tax matters to enable them to concentrate on what matters most, running their business to the best of their ability.
Izabela
Izabela has currently started her career in accountancy field.
She has joined our team in September 2018 as an Accountant Assistant.
Since studying Business Management at University of Bolton she has developed her interest in finance.
At the moment, Izabela is studying towards Charted Certified Accountant qualification with the ACCA.
Each of the topic covered on the course is giving her valuable knowledge and understanding which she can apply to many areas of her work.
Hopefully, working for Greenlight Accountancy can develop her skills further and gain crucial practical experience. Izabela is very ambitious, motivated and hard working individual. As she is diligent and pays attention to details, we are convinced Izabela will help you with every little query you may have.
WISE FINANCIAL MANAGEMENT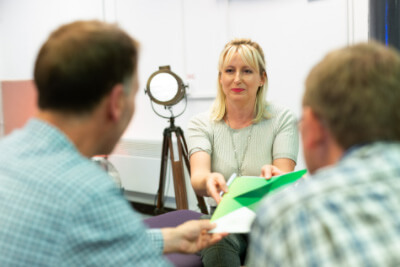 At Greenlight we take great pride in working together to ensure the best outcome for your business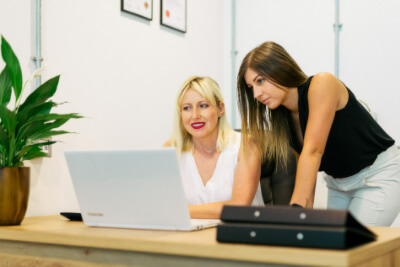 Tax and financial planning could help your business save money, based on our experience of running limited companies and self employed accounts.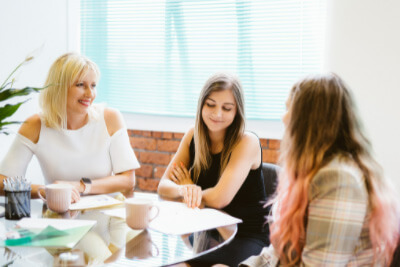 Tax and financial planning is designed to forecast future investments and tax payments.